Looking to create an online course and not sure which platform to go with?
Well, not to worry! I have reviewed all of the major options out there.
This article provides a detailed framework of the 11 best online course selling platforms which will allow you to chose the platform best suited to your individual needs!
I encourage you to read on however here is a quick summary of my top 3 picks for those of you can't be bothered to read through all of the reviews:
Best Overall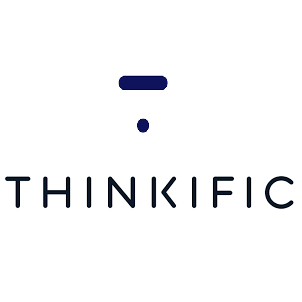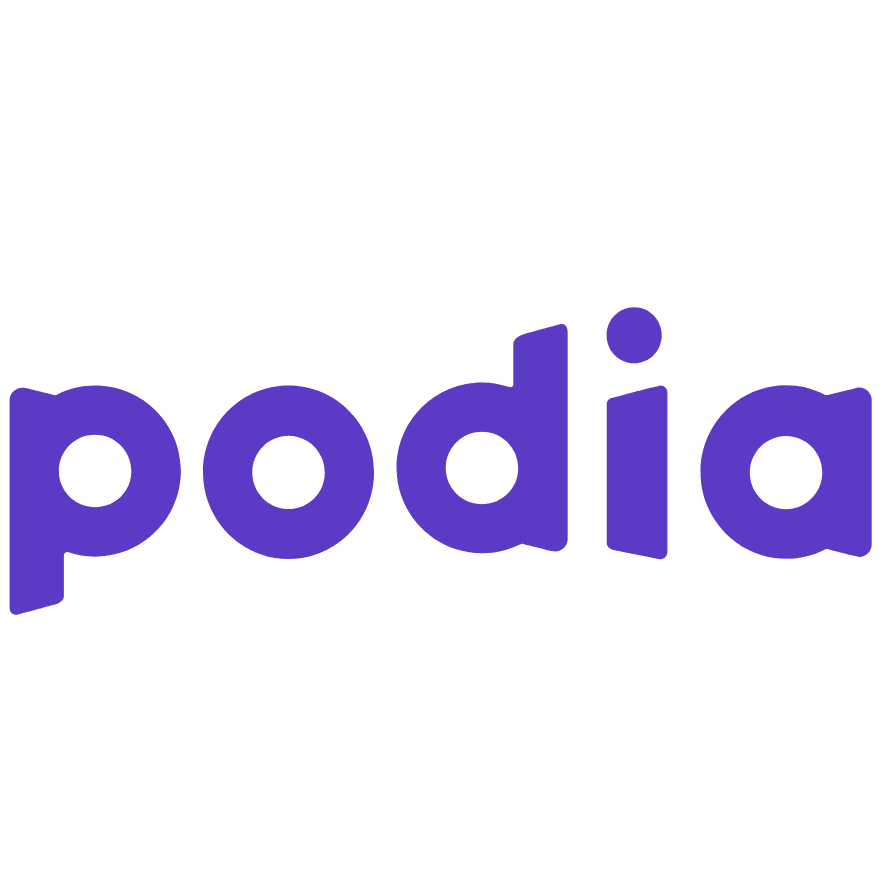 Ease of Use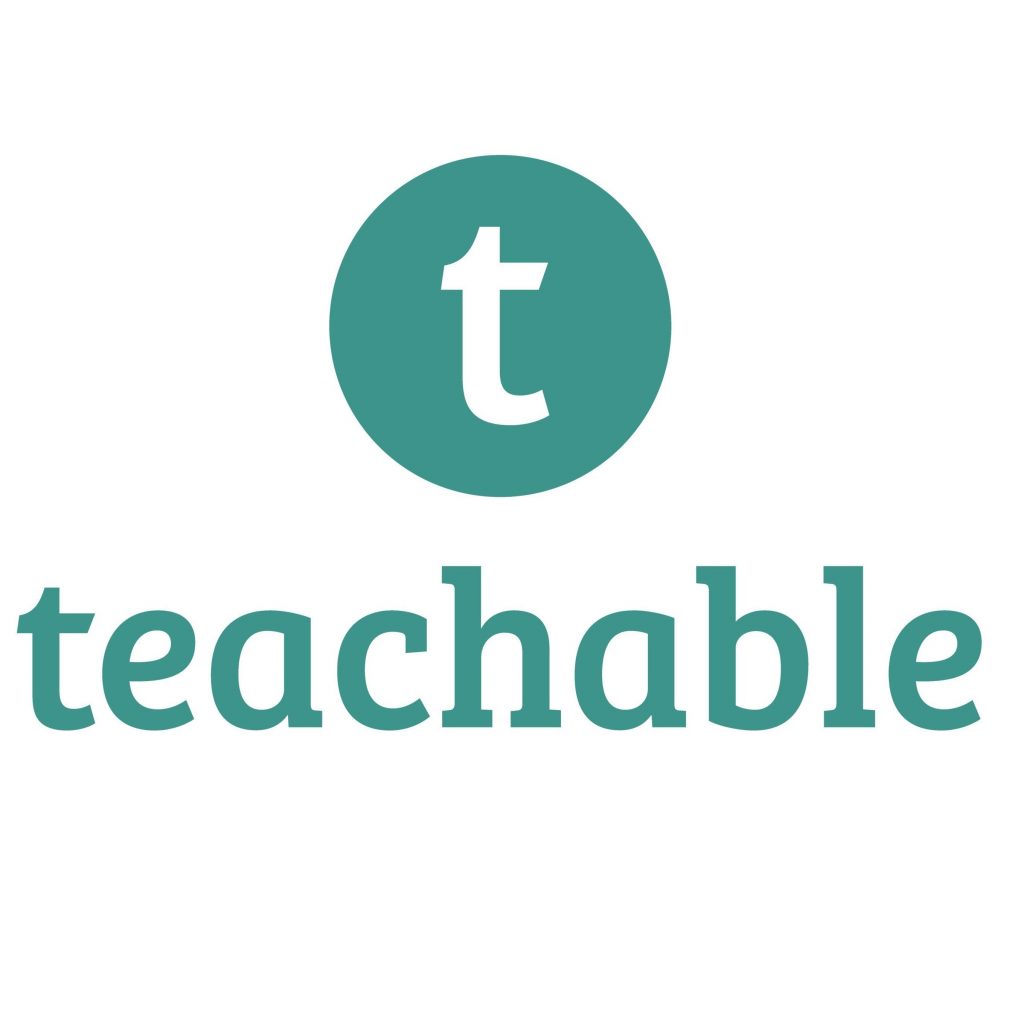 Our Rating

(4.8 / 5)

(4.6 / 5)

(4.7 / 5)
Best for
Build a course completely from scratch. If you are looking for a scalable, long term solution with fair pricing, look no further.
Best if you are selling other digital products on top of your course e.g. Webinars, E-books. Great for membership-based courses.
Creating an online school. Teachable has great marketing tools and is definetely the best choice if you want to keep things simple.
Best Overall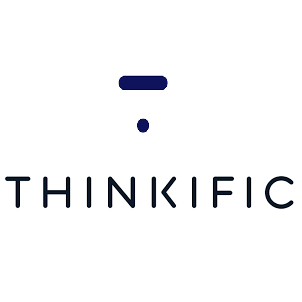 Our Rating

(4.8 / 5)
Best for
Build a course completely from scratch. If you are looking for a scalable, long term solution with fair pricing, look no further.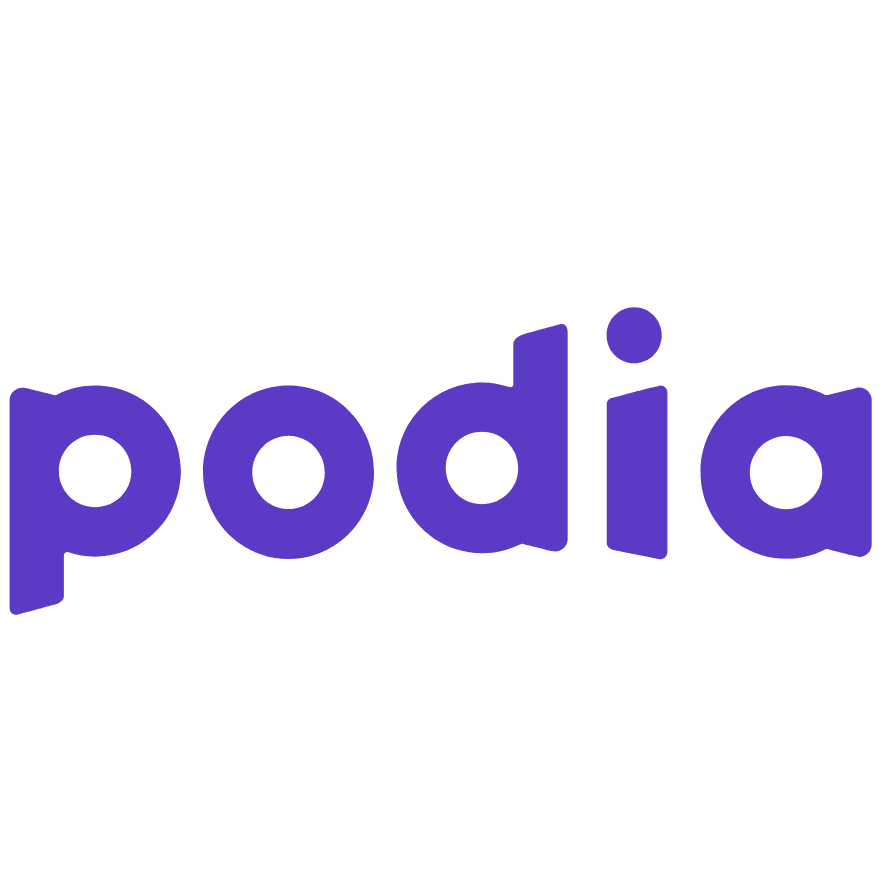 Our Rating

(4.6 / 5)
Best for
Best if you are selling other digital products on top of your course e.g. Webinars, E-books. Great for membership-based courses.
Ease of Use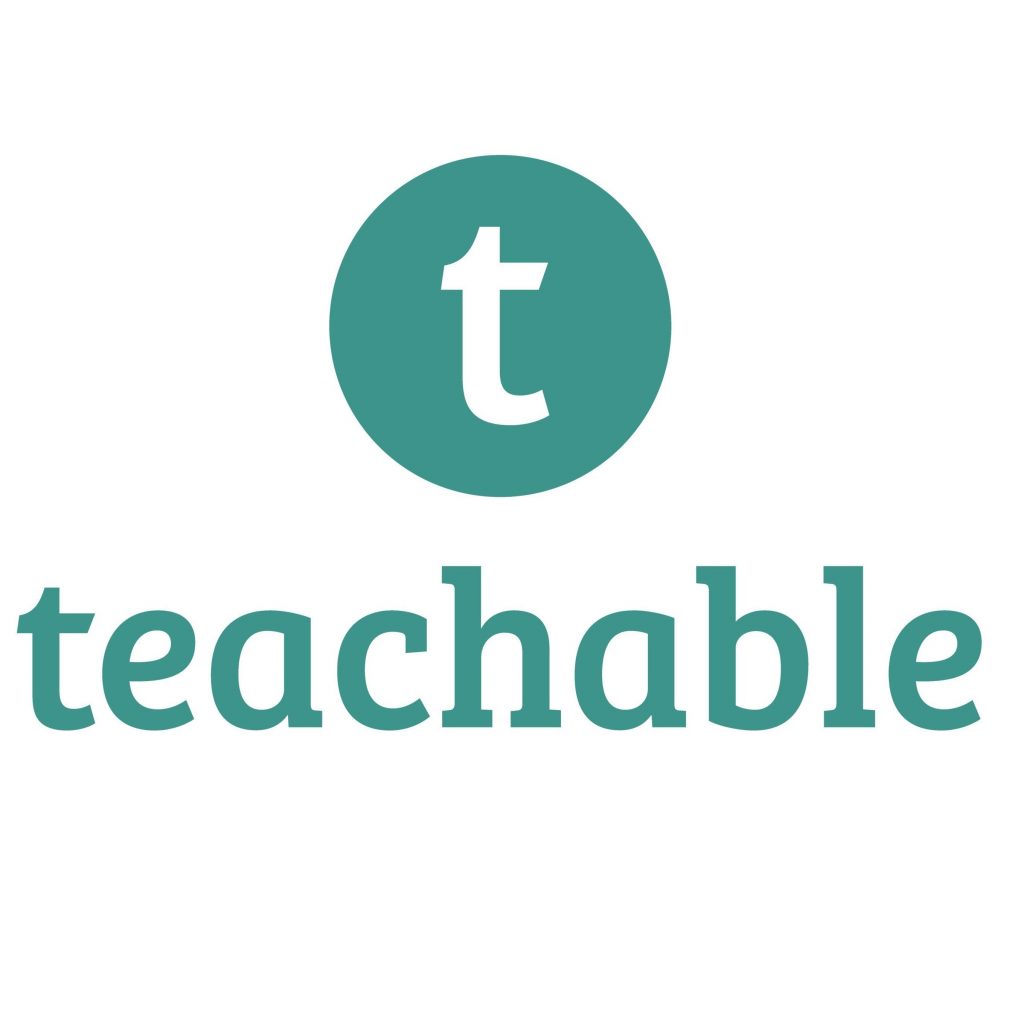 Our Rating

(4.7 / 5)
Best for
Creating an online school. Teachable has great marketing tools and is definetely the best choice if you want to keep things simple.
Which Platform is Best for Me?
Top choices
Thinkific for building a course from scratch

Teachable for an easy to use solution with great marketing

Podia for selling digital products and memberships
In-depth Review: Best Online Course Platforms
The importance of online money making is one thing covid has taught us. Millions of people nowadays are turning towards online money making to become their own boss, while some just enjoy the comfort of working from home.
Covid has also taken its toll on students, and there has been noticed a great increase in the demand for online learning. As a result, many tutors reach out to help through online platforms.
Creating and selling informative and knowledge-based content is no doubt an act of kindness, but to make a living out of this niche, one requires high-end platforms.
Nowadays, there are tons of options to choose from, which make the process of tutoring spontaneous by their various features.
So to help our prestigious tutors, we have intricately curated this article to brief the readers about online course selling platforms.
So make sure to read till the end!
1. Thinkific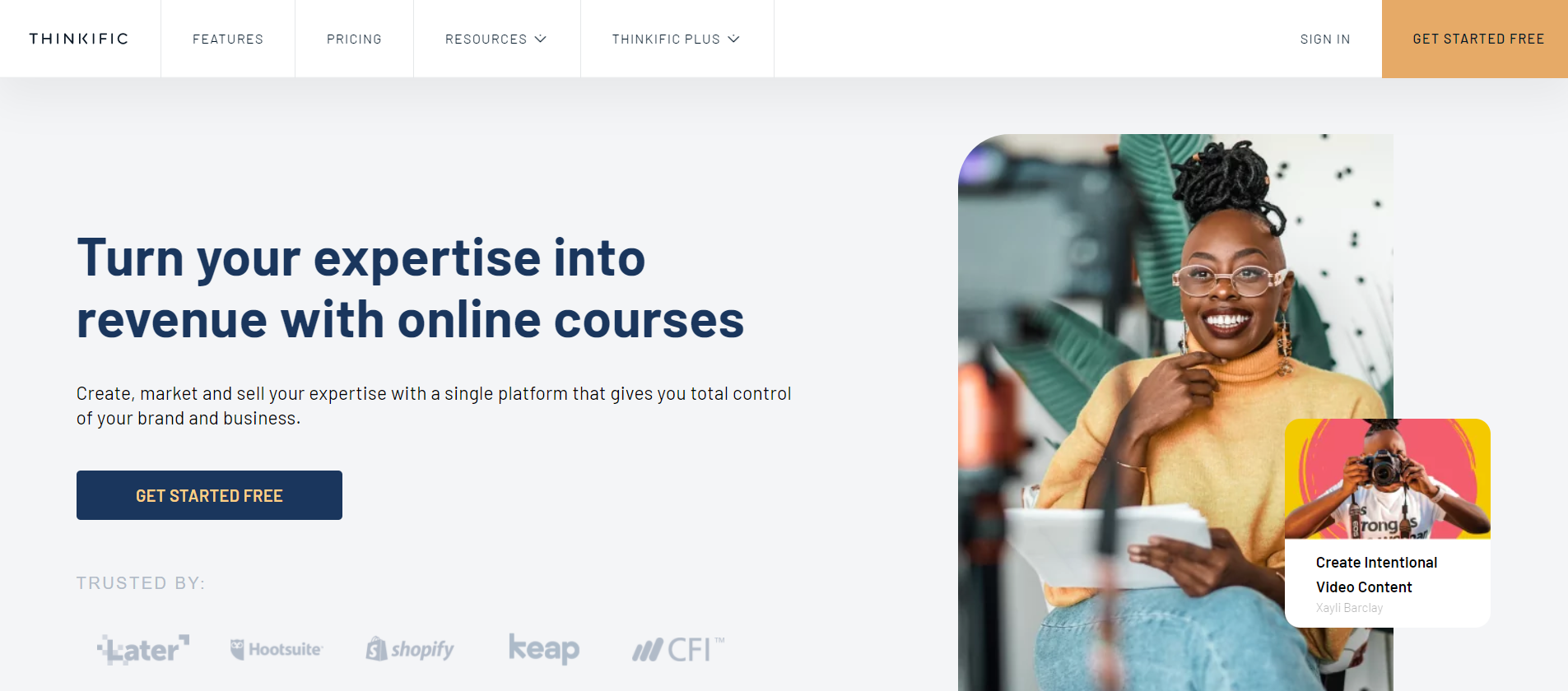 Thinkific is my top pick overall mainly because of it is a great long term solution with fair pricing.
Furthermore, it allows instructors to be creative. You customize your layout as well as a domain to match the look of your website (if you have one). Even so if you do not have one, it doesn't hurt to make your layout impressive just for fun, does it?
Anyways, coming towards some more important details, Thinkific is being used by over 36,000-course creators, including numerous big names such as John Lee Dumas and Lewis Howes.
Not only that, Thinkific is being used by 16 million students, so you already have a big audience pool if you sign up with it.
Now, what makes Thinkific different from its competitors?
Let me tell you, Thinkific is one of the very few platforms that provide a free plan to sell courses. Thinkific's free plan is perfect for beginners who want to experiment with starting their online course selling career to see whether it works out for them or not.
The only limitation is that you are restricted to publishing only 1 complete course with the free option.
However, with the free plan, you instantly get access to all the features such as videos, lectures, surveys, and quizzes.  Enhance your course with added pictures, images, and different font styles. If you know your way around coding you can also customize your own course and storefront as well as your HTML and CSS.
In short, if you are going to climb your first step onto the ladder of online teaching, then Thinkific should be your first and safest priority. 
2. Teachable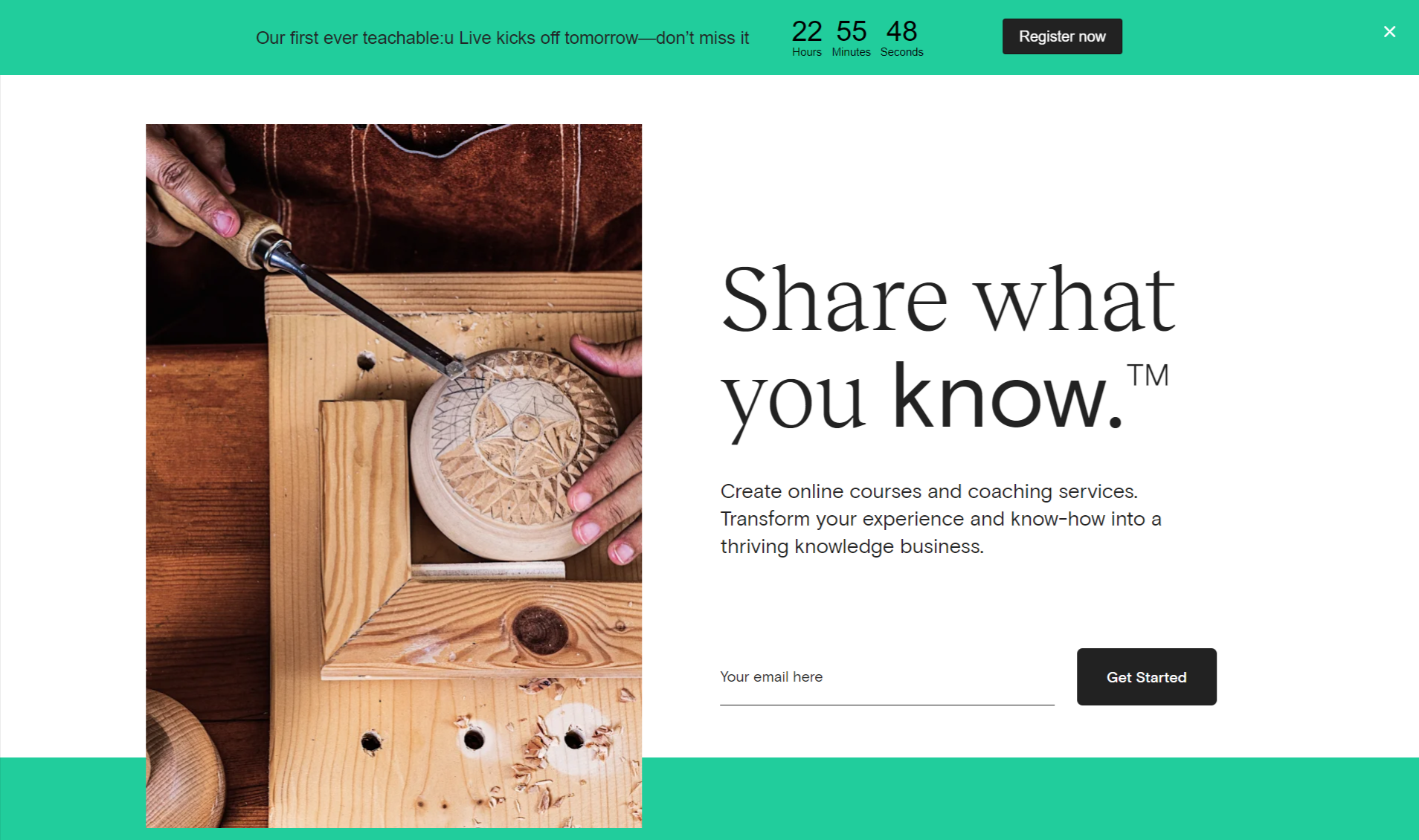 Teachable was founded by Ankur Nagpal in 2013. Annoyed by other online course selling platforms and their limitations, Nagpal decided to make an innovative platform, now known as Teachable.
It now has a network of about 100 000 instructors. Teachable is a great alternative to Kajabi, having more or less similar features. It is a Cloud LMS platform or Learning Management System platform; hence you need not worry about finding a host for your course.
It also has the feature of website building; in fact, the platform itself manages your website so that you are left behind to focus on your content only. With Teachable, you do not need to install any other course-creating software on your system because it is a complete platform accommodating all your requirements.
Teachable likes to instill creativity, and so it also provides you with tons of options to customize your website. You can customize your domain and landing page.
It has a feature called calendar that keeps track of your schedule, tasks, deadlines, intakes, bookings, and many others. It keeps track of important dates for you so that you do not miss any important tasks.
Furthermore, Teachable is also integrated with Zapier, Intercom, Olark, and other websites to help you incorporate third-party forms, surveys, and quizzes to make your students grasp the knowledge better.
You can publish courses for a wide category of topics and niches, which basically sum up a lot.
One thing with Teachable that you will never find somewhere else is its exceptional security. When it comes to serious money earning, the first thing you want is a secure platform free from the risk of any fraud or theft. Well, this is where Teachable has got you well covered.
Teachable has a 2048-bit SSL certificate to safeguard your students' information whilst they log in and check out.
Moreover, it never compromises on its payment providers and is working with only those who are PCI level-1 compliant. This ensures that the data your students share always remains safe and secure. In addition to this, the company has 24/7 monitoring so that you do not have to worry about outages or missing updates. This makes it a reliable and secure platform. 
Teachable offers various payment plans for you to choose from. They all have different pricing and features, so you can opt for whichever plan floats your boat. The first one is its Free Plan which does not cost a penny. If you want to experiment and observe if Teachable suits you, then you should definitely go for the free plan. However, if you want to earn some serious cash, then you should definitely upgrade to other plans.
The Basic Plan
The basic plan is definitely an all-in-one and budget-friendly option for beginners. It costs only $29 a month, along with a 5% transaction fee and a 2.9% fee for credit card processing. The basic plan enables you to access unlimited videos, unlimited students, and automated signups. With a little fee as it demands, the basic plan is surely impressive.
The Professional Plan
The Professional Plan costing $99 per month, gives access to using PayPal or Stripe along with all the features of the basic plan. This will give you the luxury of independence of instant payouts without any fees.
You can also use The Teachable Payment Processor. This enables you to pay only 2% and 2.9% of credit card processing fees. With the professional plan, you can also add some other authors or owners of the course, along with other accessory quizzes and certificates.
Teachable also has a Business Plan for the ones having an extensively vast audience and authors. It costs $249 per month; however, it gets you rid of transaction fees. It introduces you to many other features such as no fees on free courses, integrated payment processing, value-added tax for EU, student management, unlimited videos, hosting, courses, and many other exciting features. 
In short, Teachable is a great website for beginners looking for some affordable platform to kick start their careers. 
3. Podia

Podia is a renowned online course selling website which is at par with Teachable, Kajabi, and other leading names.
Podia is considered one of the best creator-centric platforms. It stands out of the pack because of creates ease for instructors by completely eliminating out of the pocket expenses such as transaction fees and processing costs along with unrestricted access to everything.
It has all the features desirable for quick and hassle-free course selling. Podia prides itself on being the ideal platform for those who are not having any technical knowledge as it has a simple and basic operation. However, it is not as flexible and customizable as the rest of the websites. 
Podia offers a total of three payment plans, all of which come with a free trial of 14 days. The first is the Mover Plan which costs $39 per month. It is the most affordable one at Podia, which gives access to unlimited online courses, marketing, and digital downloads. It also offers all the tools necessary to build a custom website. The Podia Shaker Plan costs $79 a month.
It is an effective plan for people who want a little more customization with their course. It offers all the necessary tools of the mover plan along with the added feature of affiliate marketing to help you generate greater sales. It is also integrated with zoom for more ease.
The Podia Earthquaker Plan is the optimal choice for entrepreneurs and businesses having a large community. It offers many exciting features such as collecting payments, unlimited webinars, courses, and membership websites. It also gives access to an account manager, a white-labeled website, and monthly group creator calls. It also has many other features that help minimize small management tasks. 
4. Udemy

When speaking of online course selling platforms, udemy comes at the top. It is one of the largest platforms for selling online courses and has over 183000 courses and more than 44 million students.
It was founded in 2007 and has proved to be the fastest-growing learning platform since then. Udemy is convenient and supportive for both its learners and teachers. It offers courses in more than 60 languages over 190 countries, and so is a choice of many.
However branding is difficult.
You will always be associated with the Udemy brand which limits your own brand.
That being said, it has an extensive audience and so is a fine platform to publish your first course even if you do not have a large audience yourself. It also provides user-friendly features to help the instructors.
For example, you can curate your whole course here and then publish it after some quality checks. It is the most preferred platform for newbies who are not really familiar with publishing and managing online courses.
You can first put up your course for a review before publishing it officially. This helps you get feedback on many aspects of your course, such as video and audio quality, optimal length and duration of the course.
It also supports the instructors struggling to make sales by offering many uplifting facilities. These facilities include Udemy's marketing programs, featuring you in their emails, various affiliate marketing schemes, or being a part of site-wide discounts.
These options work wonders for beginners to increase sales and make a good reputation among a wide audience. To provide an easy user experience, Udemy has a user-friendly layout that readily presents many easy to access options such as monthly revenues, top-earning courses, best promotional channels, and many more.
It is also practically affordable, which is a cherry on top! 
To publish your courses on Udemy, you will first need to sign up for Udemy premium, which costs a few bucks.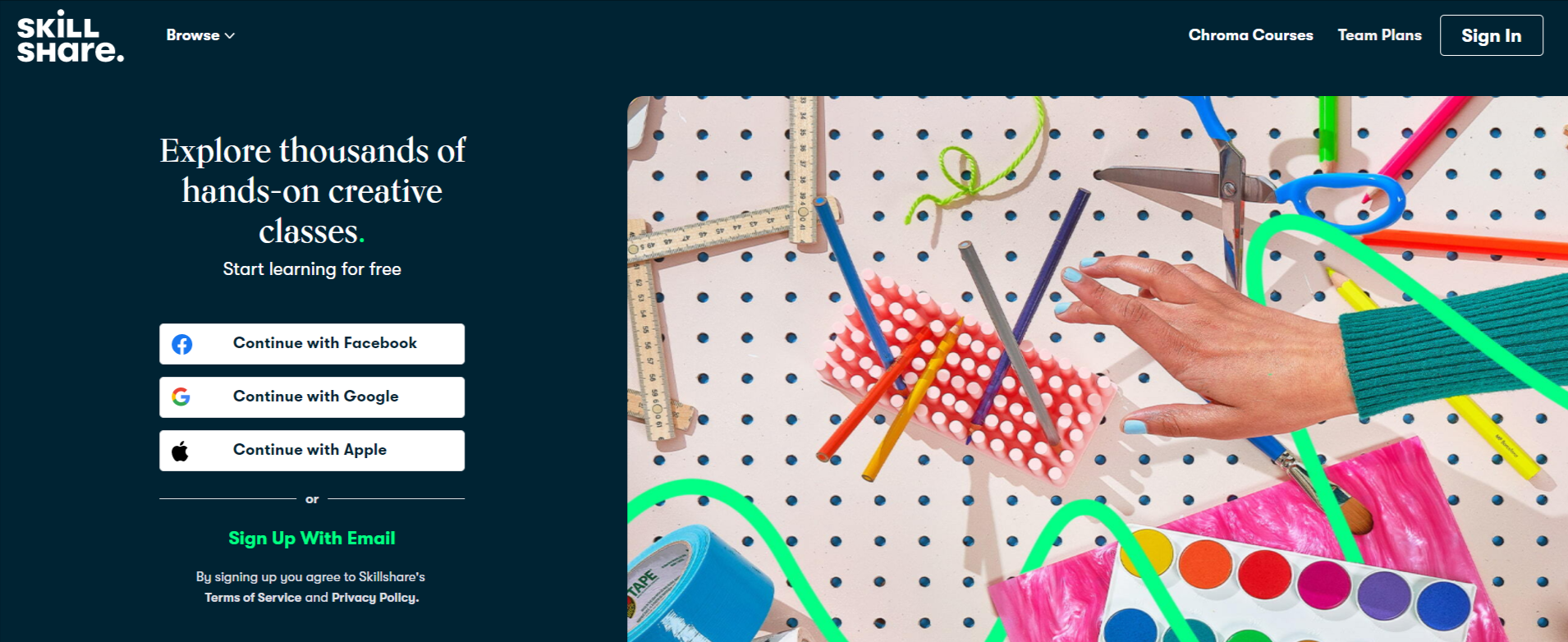 It is impossible that you have not heard about Skillshare. Skillshare is a widely popular platform favorable for both learners and tutors. It has an extensive audience of over 12 million users, which is surely a benefit for beginners ready to publish their first course without having a significant audience. Skillshare is a wide platform that incorporates huge traffic, which includes not just students but also renowned entrepreneurs and leading business companies. Such tycoons are usually in search of potential talent to collaborate with. Now, what does this mean for you? Collaborating with a well-known brand will not only benefit them but you too! You can not only make money this way but also earn an excellent reputation for your work that would, in turn, drive a greater audience towards your courses. Hence try to reach out and engage in such a platform because exposure is what you need for your talent to be appreciated.
How will I get paid on Skillshare?
You must be asking yourself how Skillshare pays me. Well, here is the answer. Signing up and publishing courses on Skillshare is totally free of cost. First, you will be given a premium referral code which you would use to give people free trials. When someone you invited pays Skillshare after their free trial, you would automatically get $10. In addition to this, you would also get paid per minute of your videos watched which actually sum up really quickly into thousands of dollars if you manage to engage a large audience. If that is not enough, Skillshare also organizes instructors' competitions; upon winning these, you could also get access to more features and benefits. Such events also contribute to attracting more students by making your name stand out.
The mode of payment through which Skillshare pays its instructors is PayPal only. You get paid on the 16th of every month-sharp! If you are looking for a legitimate platform to make some good earnings, then Skillshare is definitely the one. It has been approved and recommended by about 55000 people who rated the Skillshare mobile app. The app is rated 4.8 at Apple Store and 4.5 on Play Store.
What Can I Sell On Skillshare?
There are a vast range of skills being taught on Skillshare that fall under the following categories:
Creative
Technology
Business
Lifestyle
While many other categories are prohibited by Skillshare, such as:
Medical-related knowledge 
Politics (makes sense)
Fitness
Religion
Beauty remedies
Pet care and grooming
Dating and relationships
Many categories and many in-demand skills are prohibited from teaching
6. Kajabi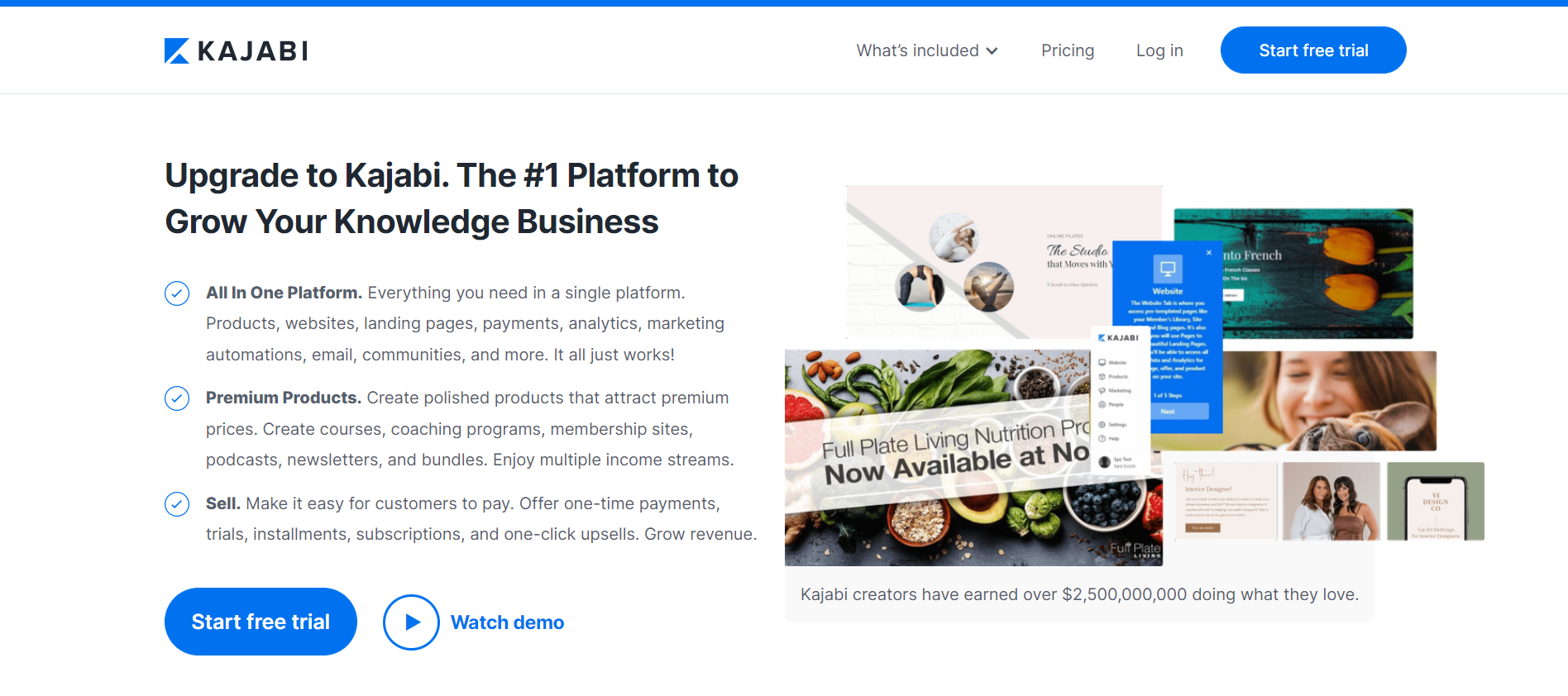 Kajabi is another great platform for marketing as well as selling online courses. It serves as a great alternative to Udemy and Thinkific.
Before diving into its other features, let's first discuss its main plan of action. Kajabi operates with three plans to choose from, i.e., Kajabi Basic, Kajabi Growth, and Jajabi Pro. As you may have expected, all three plans come with distinct features and pricing.
Kajabi Basic:
Kajabi Basic is the plan having all-important fundamental features of creating and selling online courses. It costs $149 per month. You will get access to the following features if you sign up to the kajabi basic plan:
Course creation (of course)
Publish accessory content, such as photos, videos, quizzes, and assessments
Perform SEO blogging
Organize feeds
Give course completion certificates
Build your own community
Organize and assess your statistics, such as play rates
View user heatmaps (to view portions of your courses that have not been viewed)
Different transaction modes
Kajabi Growth and Kajabi Pro:
While Kajabi Growth and Pro plans provide access to many useful features that make the user experience very smooth, it still does not mean the Basic plan is any less.
You can totally sign up to the basic one initially and then upgrade according to your budget and preference. Kajabi Growth costs $199 per month, while the Kajabi Pro plan costs $399 each month. Kajabi Growth and Kajabi Pro also offer the above-mentioned features along with some added perks such as:
Affiliate marketing to help grow your audience by promoting your courses through famous influencers. This is the key to generating a vast pool of students. If you are a beginner, then affiliate marketing is surely the way to go for kick-starting a successful online teaching experience.
White labeling is another feature that is praised by many users. It removes all Kajabi footprints when you are marketing your course to the audience. It helps greatly to increase sales and generate mass audiences.
Automation is another great tool that helps you manage other little yet important tasks, such as interacting with your pupils through various messages and surveys. It uses the "When.. If.. Then" logic. You just have to set up various when, if, then conditionals and leave the rest to this masterpiece of artificial intelligence.
Kajabi also has a distinct feature of email marketing tools. Emails are definitely the booster to spark your sales. However, typing and sending emails to thousands of people is surely a back-breaking burden, but with Kajabi, not anymore! Kajabi's email marketing tool consists of email broadcasts and email sequences.
Email broadcasts send an email to each and every one of the emails presented on your mailing list, while an email sequence is a series or sequence of emails sent to the particular email addresses which have subscribed to your course.
Kajabi automation features a further level up your email marketing by providing many other customizable features to your already existing email marketing tools. It enables you to create different tags and places people in categories such as first-time users' lists, subscribed users lists, and any other of your choice.
These email marketing tools help generate sales by reaching out to thousands of potential clients within a short duration of time. It can be helpful for people whose main marketing strategy is email marketing.
Another tool that makes Kajabi stand out of the pack is its Webinars.
Webinars are nowadays considered virtual in-person meetings. These help to build trust with your pupils or conduct many live lectures, training sessions, discussions, or conferences. Many learners appreciate the availability of webinars since they can be more interactive with their tutors.
Kajabi Course Creation is also a great feature for people who do not like complicated operations (all of us). There are many ready-made templates provided by Kajabi for your courses' landing page. You can organize it yourself, too, by adding categories and subcategories of your course details that will brief the students readily.
Kajabi also has the features of building your website, SEO optimization, marketing funnels, quiz, and survey creation, and the list would be never-ending if I mention it all. It also offers bronze, silver, and gold membership, with each one having its own perks.
To provide ease of use, Kajabi also enables you to sync other third-party software tools such as Zapier, Google Analytics, Segment, Clickfunnel, and many more. You can also integrate Google Slides and many other Google Apps into Kajabi.
Kajabi is designed to be completely mobile-friendly so that it is easily accessible to students and teachers alike. Unlike other online learning platforms, Kajabi is fully mobile responsive and does not slow down your phone's activity.
What is more impressive is the fact that, unlike other online course selling platforms, kajabi has a 24/7 live chat customer support program with immediate response.
So, in a nutshell, Kajabi is really inclined towards providing ease of access and customization to its users in every possible way. Its countless features make its price totally worth investing in.
7. Pathwright

Pathwright is a website famous for being optimal for people hosting a large number of courses.
It enables you to set up a landing page having a preview of multiple courses that also serve as your catalog. For complex course development projects, Pathwright offers consulting services to large companies.
Moreover, i
t has all the features that make it an optimal choice for large entrepreneurs and brands. However, it has some downfalls, such as the unavailability of incorporating videos and webinars.
But still, you can avail these features by integrating and paying for your preferred video and webinar platform. Pathwright has a Starter Plan for an affordable price of $99 per month. It offers free course design classes, unlimited courses, friendly email support, 1 staff member, and many other basic features.
The next one is Essentials Plan which has all the necessary tools to build an online community or school. It costs $199 per month and offers 5 staff members, 1 subscription plan, integration with 2000 apps, the use of your domain name, and many others. The Complete Plan costs $499 and offers 20 staff members, many subscription plans, unlimited cohorts per course, course certificates, priority emails, and live demos.
Even though Pathwright has multiple beneficial features, it is still not recommended for beginners. It rather suits seasoned professionals having a wide audience.
8. LearnWorlds

Learnworlds is a great alternative to Pathwright and is also suitable for building online schools. It is the best for entrepreneurs and large businesses.
Its customer support is greatly appreciated by many users since it frequently hosts free workshops to support its users. Its pricing starts from just $29 per month, along with a free trial for the starter plan plus a $5 per course sale.
The protrainer plan costs $99 per month, and the learning center plan costs $299 per month. It provides many features such as an easy page builder with 300 plus templates, high definition videos, interactive transcripts, undisturbed classroom sessions, multiple payment options, complete affiliate management solutions, commission tracking system unlimited courses, preset learning path, and whoa, the list goes on and on!
9. Mighty Networks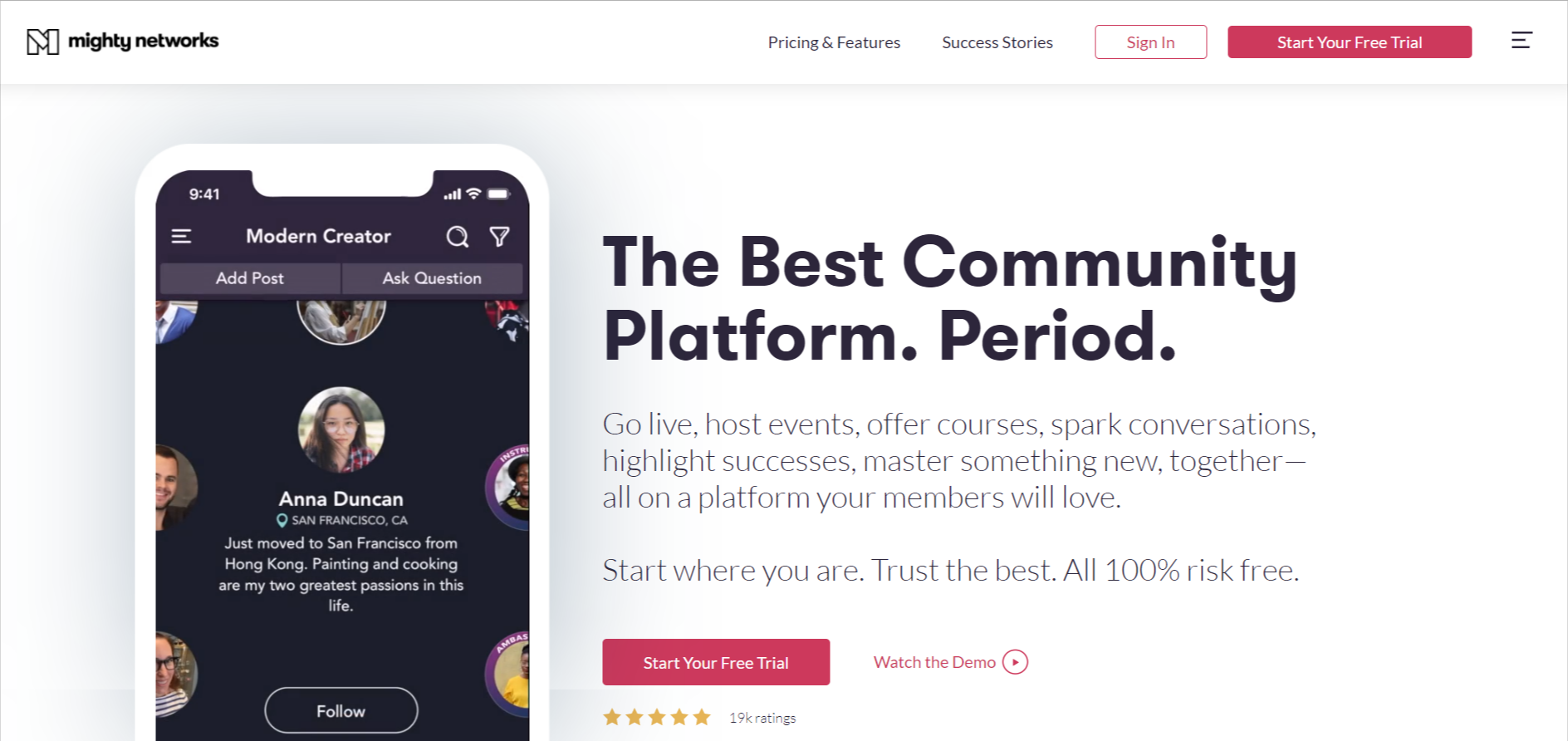 Mighty networks created a hype recently due to it being extremely simple. Many people compare the user experience to that of social media websites such as Facebook.
Thus it has the ability to create quick polls, posts, and events. Mighty networks are thus optimal for beginners. It also offers a free trial with limited features. The free trial gives access to all basic features except using your custom domain.
All you have to pay is a 5% transaction fee. The next plan is a community plan which costs $29 along with a 3% transaction fee. This plan is again really easy going on the budget for newbies. It gives access to using your custom domain and all other community features.
However, the only downfall is the inability to integrate other apps. To get rid of this issue, you can switch to a business plan for $98 per month. For a serious tutor, this price is extremely budget-friendly, and it gives access to all the features that Mighty networks offer, such as Zapier integration, online courses, and premium analytics.
10. Xperiencify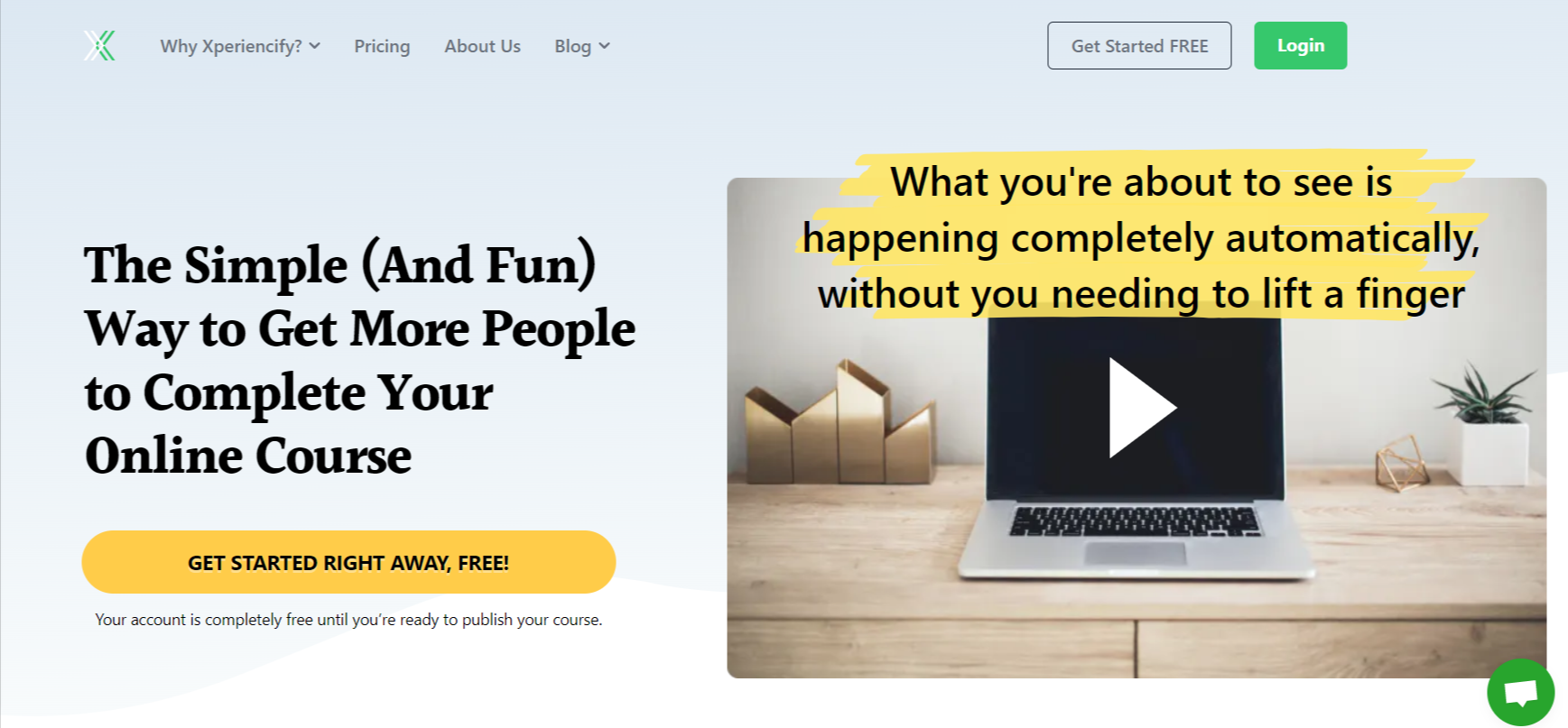 Xperiencify is one website really famous among students. The reason being that it provides many engaging features for students, such as countdown timers that encourage students to complete the task within the timeframe of a program, XP points that celebrate the achievement of students, and many more such exciting tools.
It also understands the importance of communication and interaction between students and tutors and so engages you with the students through email, SMS, social media, and other platforms. Such interactive features help build a vast audience and thus generate more sales.
Interestingly, Xperiencify has only two pricing options, both of which are totally fair and affordable. The first one is the launch plan that costs $49 per month, and the second one is the growth plan for $149 per month with countless features.
11. Simplero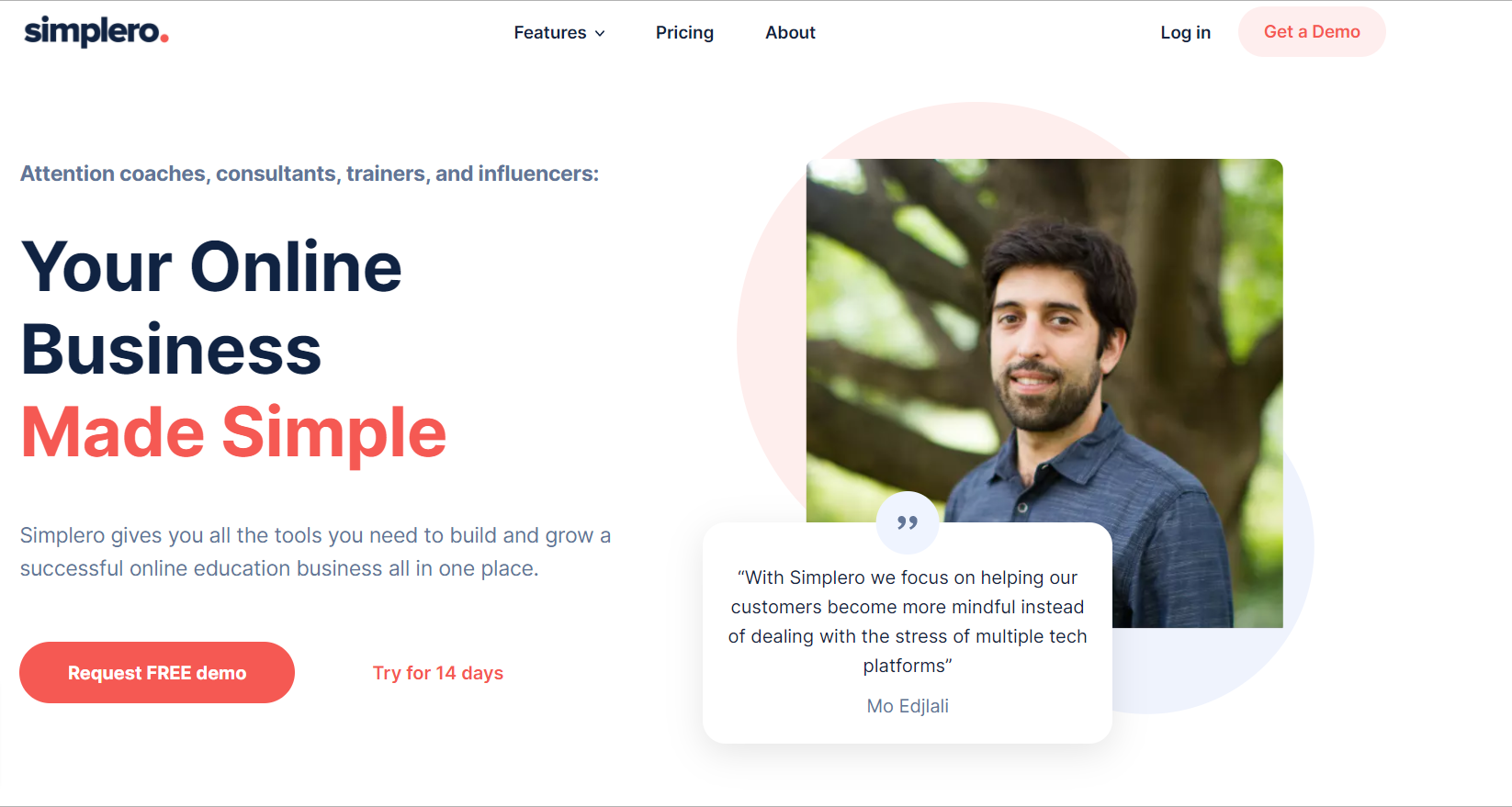 Simplero is a one-stop-shop for all your online course selling requirements. You can create courses, websites, sales funnels, email marketing, and membership sites all under one roof.
It also offers to modify your CSS, and for those not having CSS knowledge, it has many free templates. Simplero has 3 pricing levels. The first one is the starter plan ($59 per month) which is actually enough for a starter.
It offers unlimited emails, powerful automation, affiliate programs, drip campaigns, landing page builder, and many other features that are more than enough.
The second one is the launch plan ($99.ler month). The third is the rule the world plan ($149 per month). All of its plans are equally useful and contain dozens of beneficial features.
Final Thoughts
Being a tutor means a deep blue sea of knowledge is enclosed in yourself. You just need the right platform to channel that knowledge and get returns. (And this is what I am here for:))
Online course selling is no doubt the optimal choice for selling your talent while sitting in the comfort and safety of your home. It enables you to work on your own terms and conditions within your preferred working hours. In today's era, skill learning holds great importance in every sphere of life; even 5-year-olds want to become capable of doing something and being appreciated.
Hence millions of people all over the world are turning towards online learning from renowned tutors while sitting at home. On top of that, the Covid situation has made the online course selling a completely independent and successful niche with trillions of tutors all over the world opting for it. After reading this article, you must be well aware of the best online course selling platforms and all set up to begin this wonderful journey.